Taking on a retail adventure: Out There Outfitters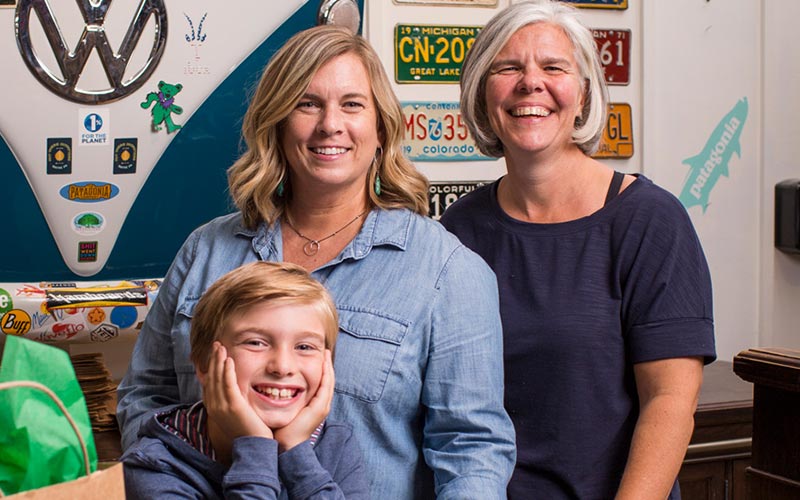 Out There Outfitters is an outdoor sporting goods wear and supplies store based in Wayne, Pennsylvania. Owners Sarah McDonald and Heidi Fenstermacher took over the store in 2018, purchasing it from previous ownership, who had opened Out There Outfitters in 2008.
For Heidi and Sarah, the first year of running Out There Outfitters went well—and then COVID-19 hit, and everything was turned upside down.
But Out There Outfitters is a story of evolution and overcoming challenges. While dealing with COVID-19 shutdowns and social distancing policies was tough for business, Out There Outfitters' dedicated following was ready to step up and support their favorite local outdoor sports retailer.
"We didn't see our community for three months when we were closed," says Sarah, "but it felt like we grew even closer to them during that time." With the support of their community, Sarah and Heidi pivoted their business strategy to incorporate eCommerce and were able to come out the other side strong.
On pivoting for the new omnichannel retail era
Surviving the COVID-19 pandemic has been Out There Outfitters' biggest challenge, and its biggest gain.
Opening an eCom store and going omnichannel has become a way for local retailers like Out There Outfitters to keep in touch with their customers. "COVID did make us take the leap to eCom sales," says Heidi. "Originally, we didn't ever want to do that, because we were really experienced in the brick and mortar retail sense, where you know your customers that come in the door. And with COVID, that just changed." Now that they're up and running, Sarah and Heidi are thankful they made the leap. They're even looking to expand their eCom base beyond their hometown with ad campaigns.
Beyond eCom, Out There Outfitters runs newsletters to keep subscribers in the loop, is active on social media to be a part of their community's lives and hosts virtual 5k runs to encourage outdoor sports enthusiasts to stay active, even when apart.
On advice for taking on challenges as an entrepreneur
Before taking over Out There Outfitters, Sarah built up two decades of management and buying experience, making key relationships and breaking barriers crucial to success. Heidi previously owned a landscape design company, gaining an understanding of design and merchandising. Their knowledge helped them take on the challenge of navigating a retail business through an unprecedented time.
As a women-led business, they're a minority in the male-dominated outdoor sports retail industry—but they're seeing more female store owners join them. Their advice for their fellow female entrepreneurs looking to replicate their success? Go for it.
"When a man is asked to join a board, he often assumes he has something to contribute. A woman often doesn't. I do that a lot," Sarah says. "I knew I could do it, but I had to talk myself into it. You need to believe in yourself more than you're allowing yourself to and just go for it."
"Try to lead with confidence," says Heidi. "Utilize people who have the skills to help you to be more efficient."
Ultimately, according to Sarah and Heidi, you should allow yourself to figure out some things along the way. Things that feel like a huge obstacle always have a solution—and the way forward is to dive in and find out what that solution is.
The Pivot Club is a set of new offerings from OTO for the fall and holiday season. The Main Line of OTO is the first to launch on September 4, 2020. Join The Main Line Club today and start saving every day at Out There Outfitters! This club was designed for the customer and everybody loves to be in The Club at OTO. All you need to remember is your phone number and we will take care of the rest. It's a simple, easy and convenient way to put your OTO loyalty to work for you. We can now keep track of your purchases for you so you know which styles and sizes you bought last week or month or year. Sign up today on your mobile device at getoutthere.getreup.com or in the shop.
Our second rollout in customer appreciation rewards is The Insiders Club of OTO, which launched on September 24, 2020. Join OTO's Insider Club today! Start saving just in time for the fall and the holidays, be the first to know about and shop new shipments, promos and sales, and get a FREE holiday box of goodies worth $100. The first to join will be legendary in the history of OTO! Join in-store or by calling 610-688-6383 and let OTO reward you for your loyalty as a customer.